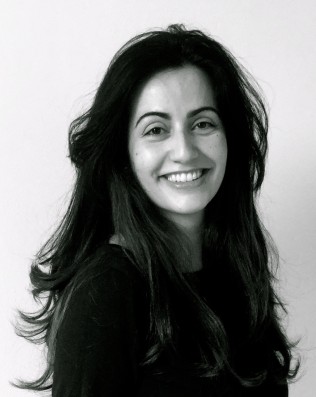 Christina Guillaumier is a musicologist, pianist and writer on music. She is Head of Undergraduate Programmes at the Royal College of Music and a Creative Director of the Innovative Conservatoire network (ICON). Christina is also a member of the Centre for Russian Music at Goldsmiths, University of London, where she supervises PhD students.
Following a BA degree in Humanities awarded with outstanding honours, Christina obtained a MMus in Advanced Musical Studies from the University of London.  After spending an academic year at McGill University in Canada, she read for an MSc in Russian and East European Studies at the University of Oxford where her work on the Russian composer Sergei Prokofiev earned her a distinction. Christina's PhD (University of St Andrews) examined Prokofiev's early music, providing a genealogy of his musical ideas and tracing his musical thoughts to their original sources in his childhood works. In addition to her research, she holds several diplomas in piano performance and is active as a chamber pianist, accompanist and organist.
As part of her postdoctoral research (Research Associate, 2009-2010) she worked on the reconstruction of Prokofiev's original version of his opera 'War and Peace', premiered in Scotland and Russia in 2010.  She was also awarded an Athenaeum Award to complete a Visiting Research Fellowship (2011) at Princeton University. She is currently working on a monograph on Prokofiev's operas (under contract with Boydell and Brewer) as well as a co-edited volume of essays on Prokofiev studies.
Previous roles include Head of Creative and Contextual Studies at the Royal Conservatoire of Scotland, a Visiting Research Fellowship at Princeton University and a post doctoral Research Associate position at the Serge Prokofiev Archive in London. She is a published author and the recipient of several research awards including AHRC and European Union project funding. Christina has extensive experience of music education and curriculum reform in the UK and EU context having worked in the Conservatoire industry for a decade. This includes Higher Education curriculum innovation, design and implementation; quality assurance and enhancement as well as academic management; research project development, implementation and management. She has served on undergraduate, graduate and doctoral programme and exam boards both in the UK and overseas.
Christina's research interests include Russian music, opera, modernism, contemporary opera, creative learning and music education. Her teaching combines a mixture of practice-based work as well as research-driven projects. In addition, she supervises a number of doctoral and undergraduate dissertations  on Prokofiev and Shostakovich, Russian music, contemporary opera and style in performance. She welcomes inquiries from prospective students in any of the above areas.
Please feel free to get in touch using the form below.